Looking to score the most original Christmas gift? Buy from a startup this year
Startup news - 4 Dec 2020
Desperately looking for last-minute Christmas gifts? Imec.istart to the rescue! #buylocal is a trend in this crazy year, why not kill two birds with one stone and also support a promising Belgian startup? We selected 7 awesome Christmas gifts, all made by local rising imec.istart stars. Nothing beats the gift of innovation.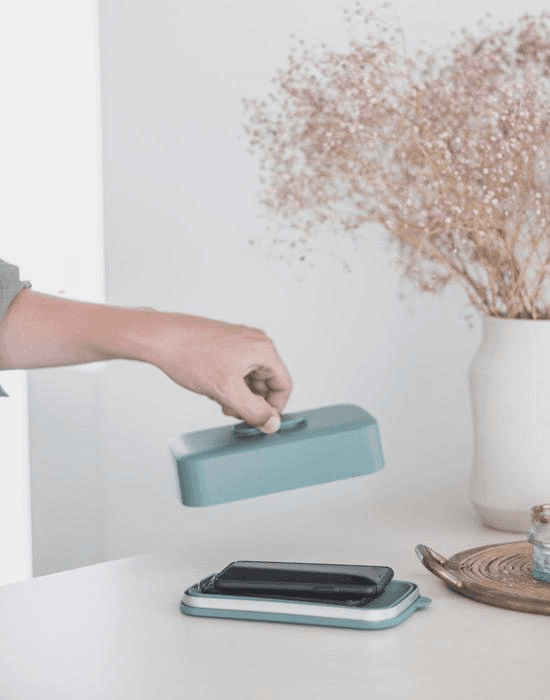 JUCE (Stolp)
Are you looking for a present for someone who is suffering from a severe smartphone addiction? Stolp is your brand new partner in crime to go offline. It makes you deconnect. You just cover your phone – and up to five other phones – and Stolp serves as a so-called Faraday cage: once the box is closed, you are fully unplugged. No more rings, pings or other notifications that disturb the conversations and the coziness. The perfect Christmas gift for the digital age.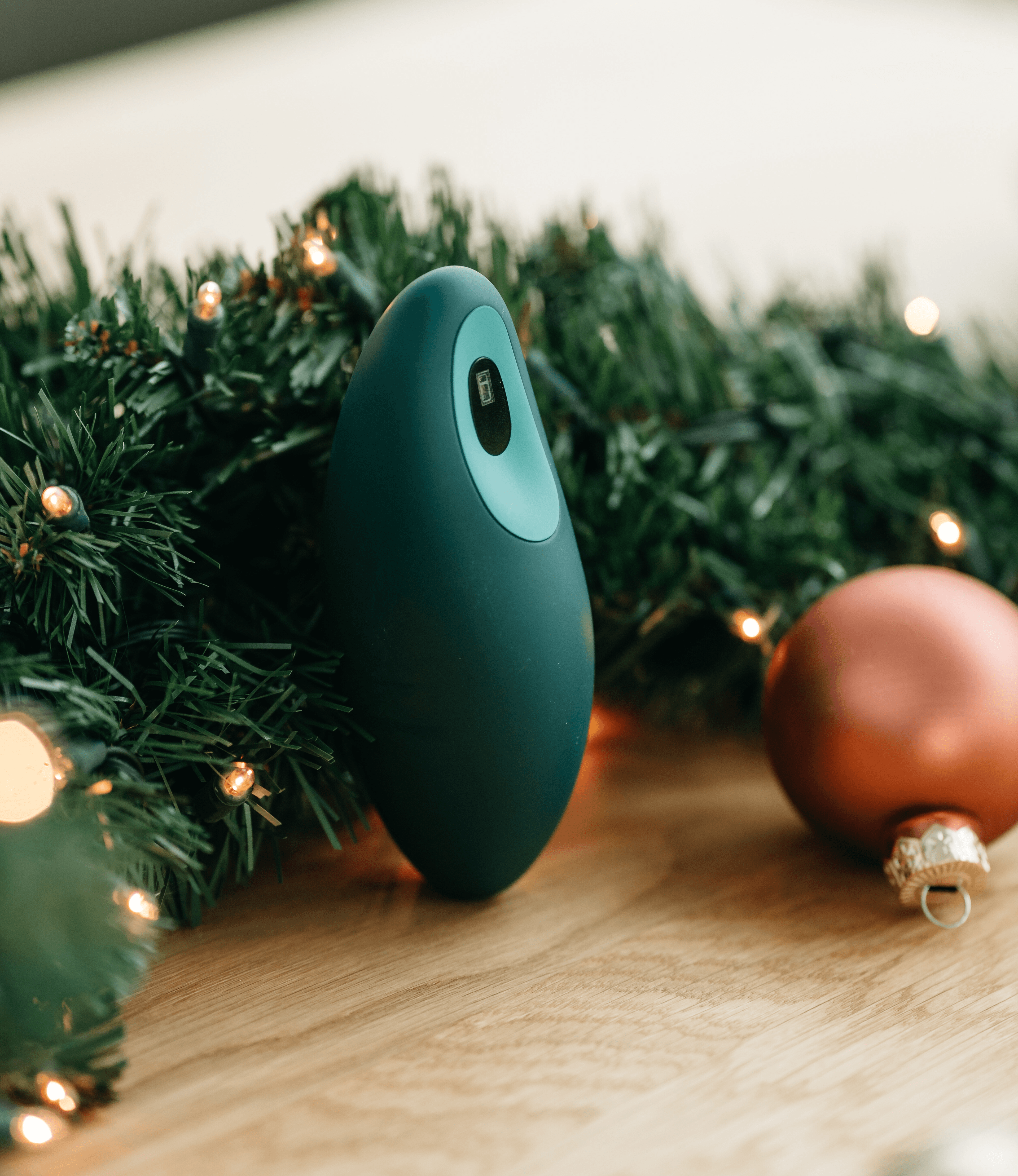 Moonbird

Locked down, working from home, doomscrolling your way through all the depressing Covid-19-news: it's fair to say 2020 was a pretty stressful year for a lot of us. Moonbird invented a technological device that helps you calm down and relax. You hold the device in the palm of your hand, it detects your personal breathing rhythm and it starts to expand and contract. You just follow the pace for the perfect breathing exercise. First aid for stress, anxiety and sleeping problems.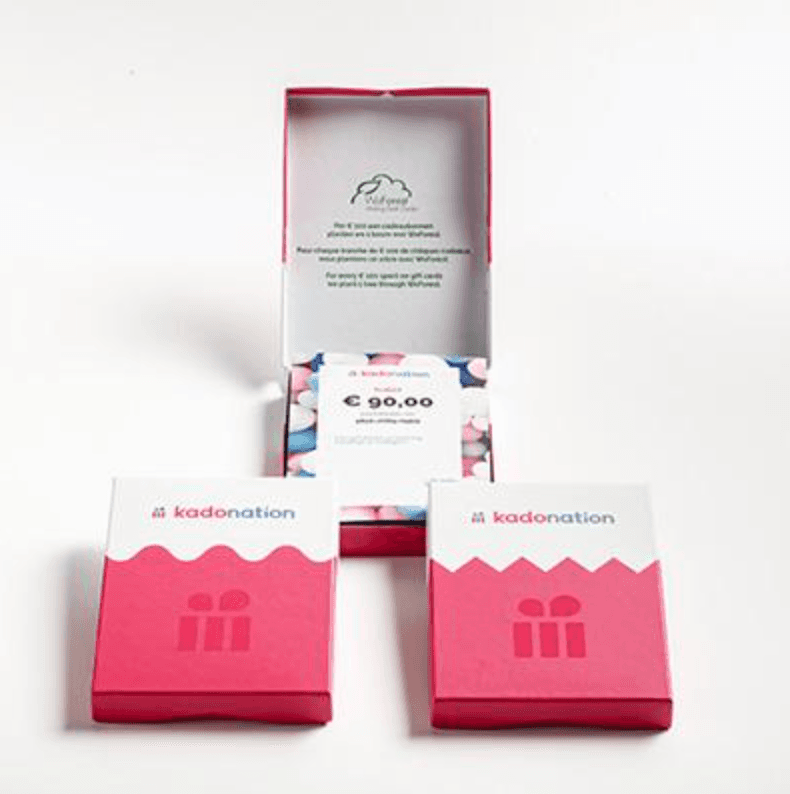 Kadonation
Do you want to buy your parents one big present, together with your brothers and sisters? Or do you want to join forces with all your friends to cheer up that one friend who had an even shittier year than the rest of us? Kadonation makes it dead easy to put money together for a Christmas gift. Everybody can chip in online and add a personal message. The gift certificate can be used in more than a thousand stores.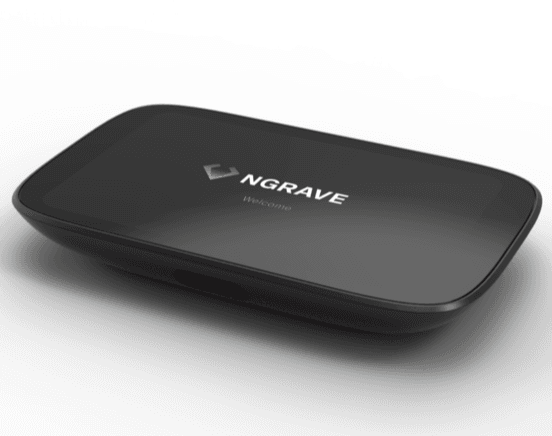 Ngrave
A wallet is a fairly popular Christmas gift. Ngrave took it up a notch and came up with a wallet for crypto. The start-up invented the most secure hardware wallet on the planet. If you have friends or family who have already jumped on the crypto wagon, you can help them fight malicious hackers. Who needs a boring leather wallet when you can also go for stainless steel?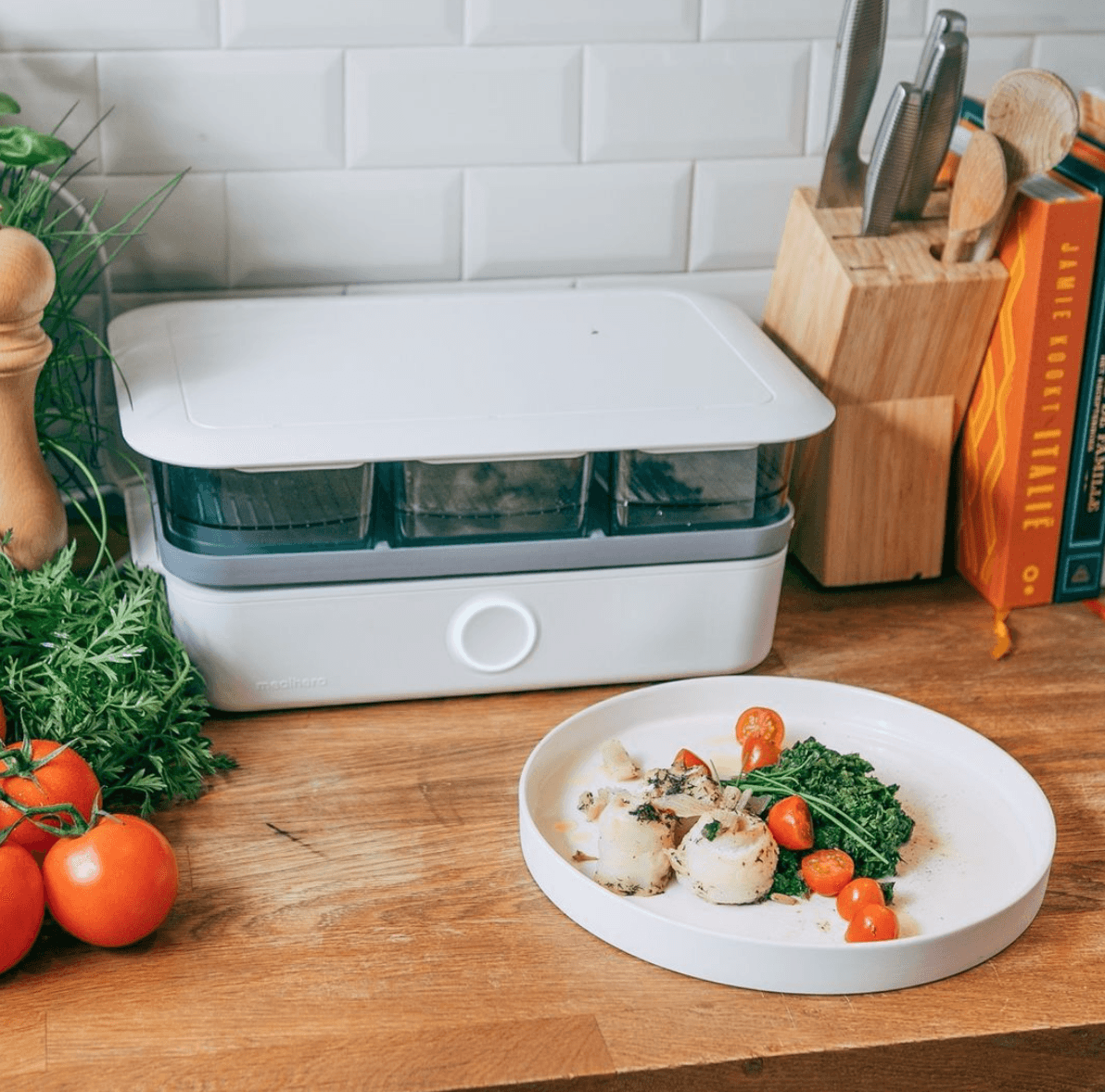 Mealhero
Codfish with eggplant and spaghetti, cauliflower burger, 'stoverij' (impossible to translate without making it less tasty),… Are you hungry yet? Thanks to Mealhero, cooking has never been easier. You select your own meal and even your own ingredients. The smart steamer that Mealhero developed prepares your meal with just one simple touch of a button. As the way to a (wo)man's heart is through the stomach, this is the perfect gift to show some Christmas love.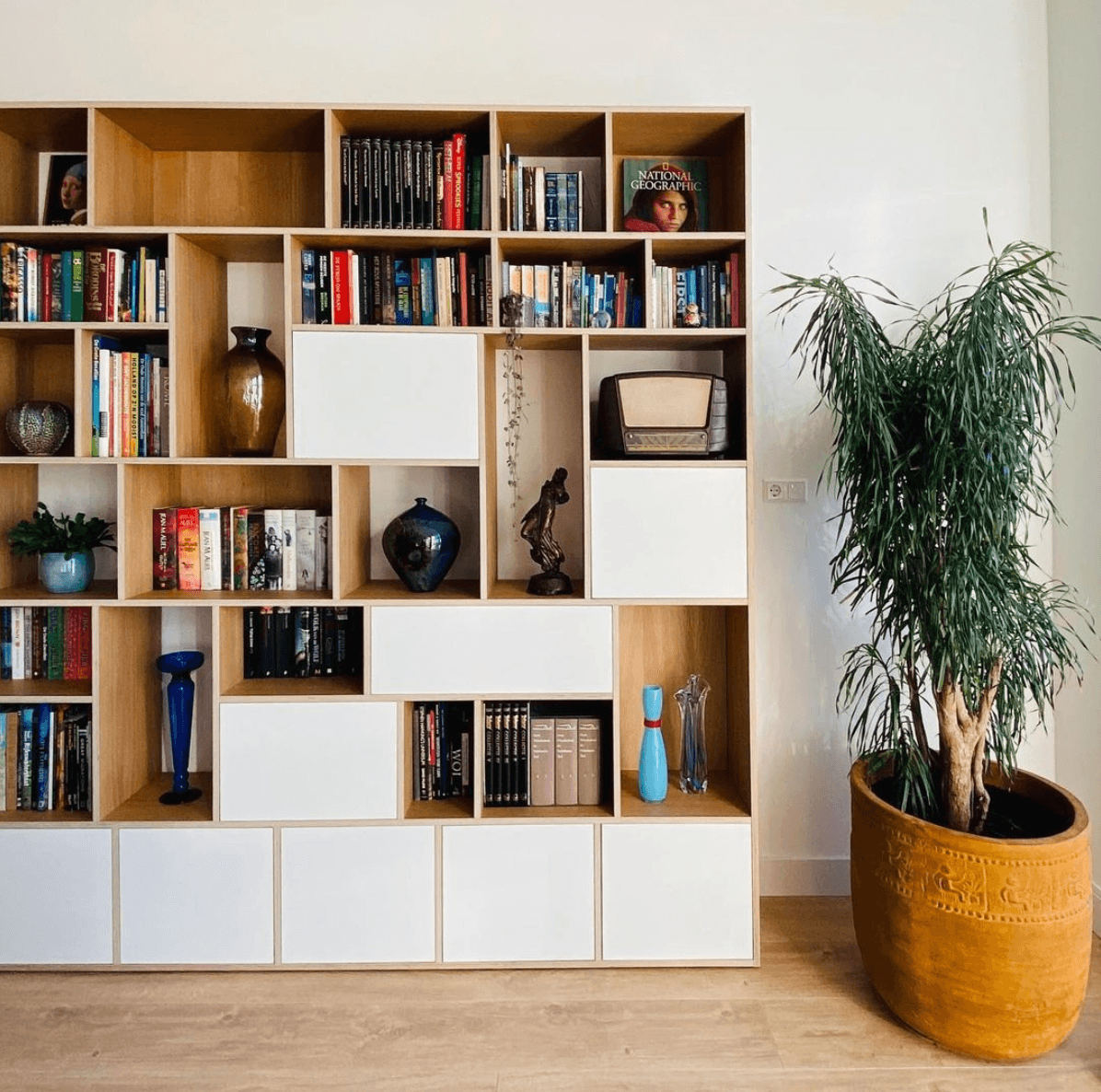 Treespoke
Too big, too small, too high, too low, not enough room, too much space,… The quest for the perfect bookcase can be pretty damn frustrating. Look no further! Treespoke came up with the perfect solution and allows you to compose your ideal bookcase all by yourself. Assembling the different parts is a piece of cake, even for people with two left hands.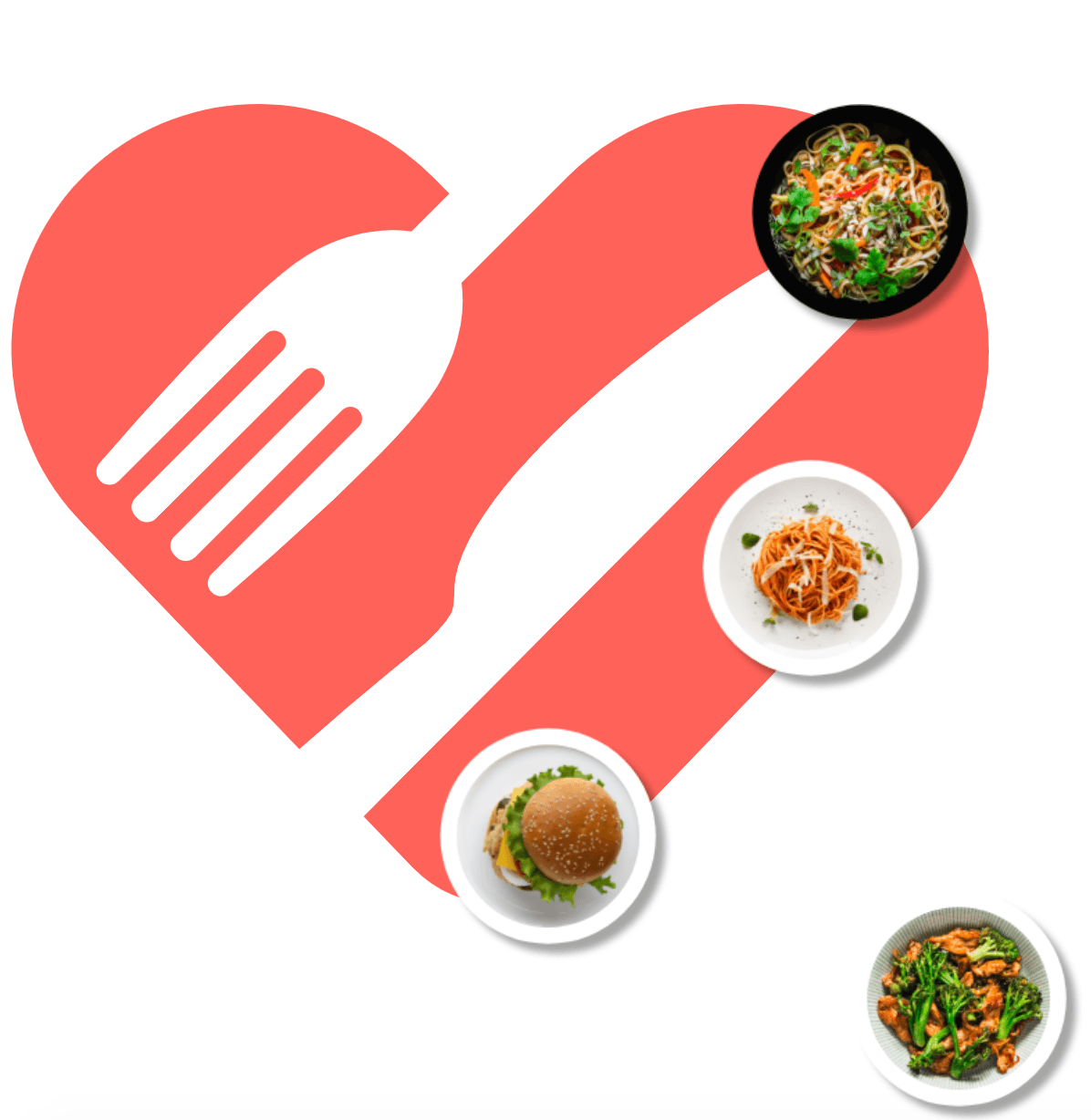 Swave
Everyone knows someone in the hospitality or food business who is struggling during this challenging Covid-19 period. With the 'Smaakvol gebaar gift voucher', an iniative from our startup Swave, you support your loved ones as well as the catering businesses that are close to your heart. And you give them a nice prospect for 2021.
Making the coldest period of the year a lot warmer!