imec.istart ventures exceed 500M in follow-up funding
Program news - 4 Jul 2022
Phew, what a ride! The funding success of our startups is taking soaring heights. In fact, we can't keep up with the pace. Our big party to celebrate that we crossed the 500 million mark was only announced for a couple of months, and in the meantime, we even reached a new stunning total amount of 647 million in follow-up funding.
Let's take a deep dive into this remarkable number. 
1. FOLLOW-UP FUNDING IN FULL SNOWBALL EFFECT
While it took a total amount of 7 years to raise 100 million euros in follow-up funding, our imec.istart portfolio businesses managed to raise the next 500 million in only 3 years. Within these last years, funding finds its way into our ventures faster than before and some portfolio companies, such as portfolio company Venly (active in the currently hot NFT / blockchain domain) with an impressive round of 21 million. Interesting fact is that Venly only joined the imec.istart family in 2019. A great achievement. In short, we've got the wind in our sails, experiencing that much sought-after snowball effect. To illustrate this, for every euro imec.istart has invested in its startups, they on average attract more than 35 times more from other funding sources.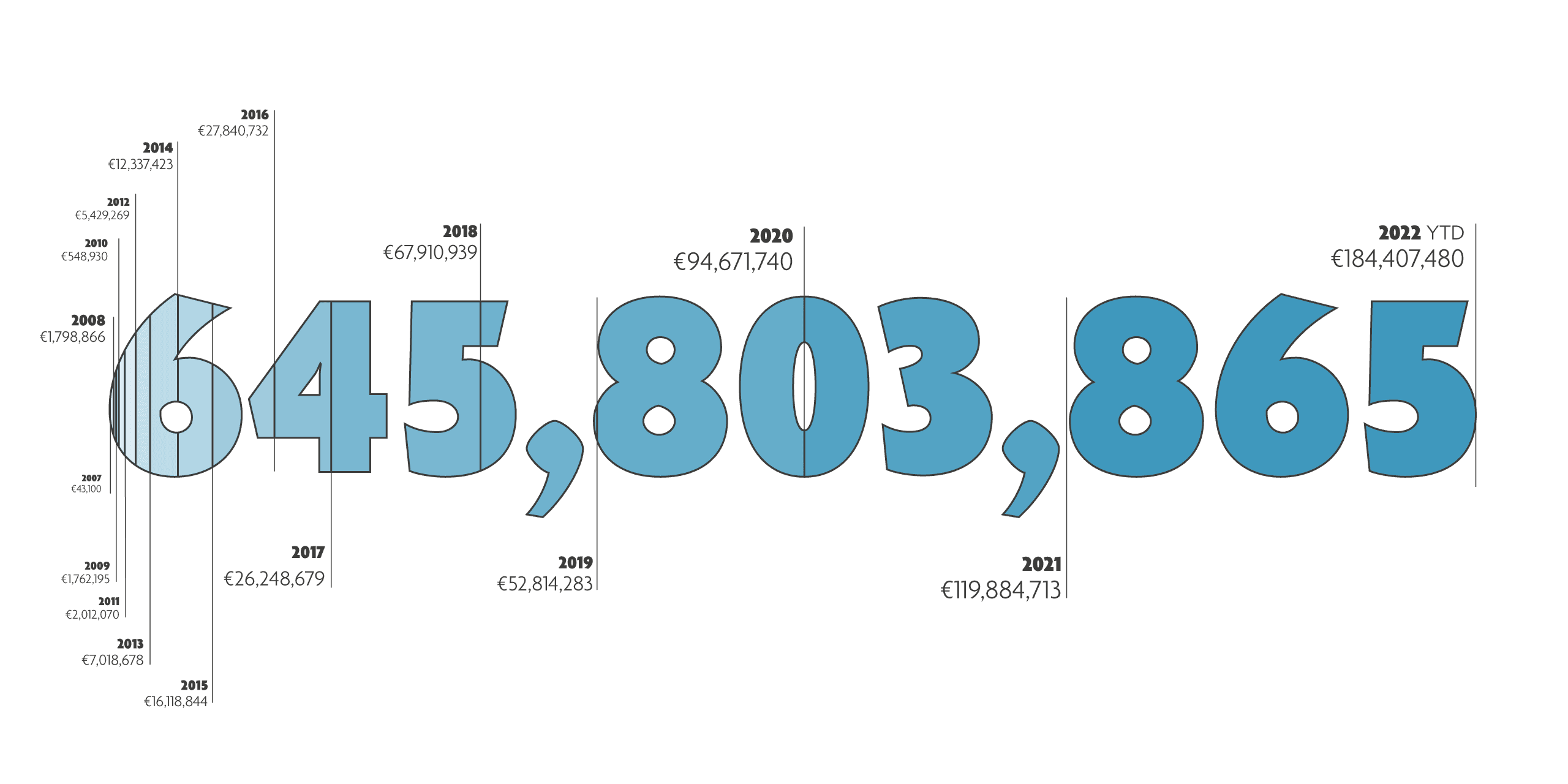 2. TOP 10 FUNDING CHAMPIONS 
Almost 50% of the 647 million was raised by our 'funding top 10' imec.istart ventures. By June 2022, 10 ventures exceeded the funding cape of 10 million (in comparison to 4 ventures in 2019). Deserves an honorable mention: Deliverect, imec.istart's very first unicorn company raising an astonishing 202 million euros.  How proud we are! 
Our top 10 of most successful ventures to raise follow-up funding: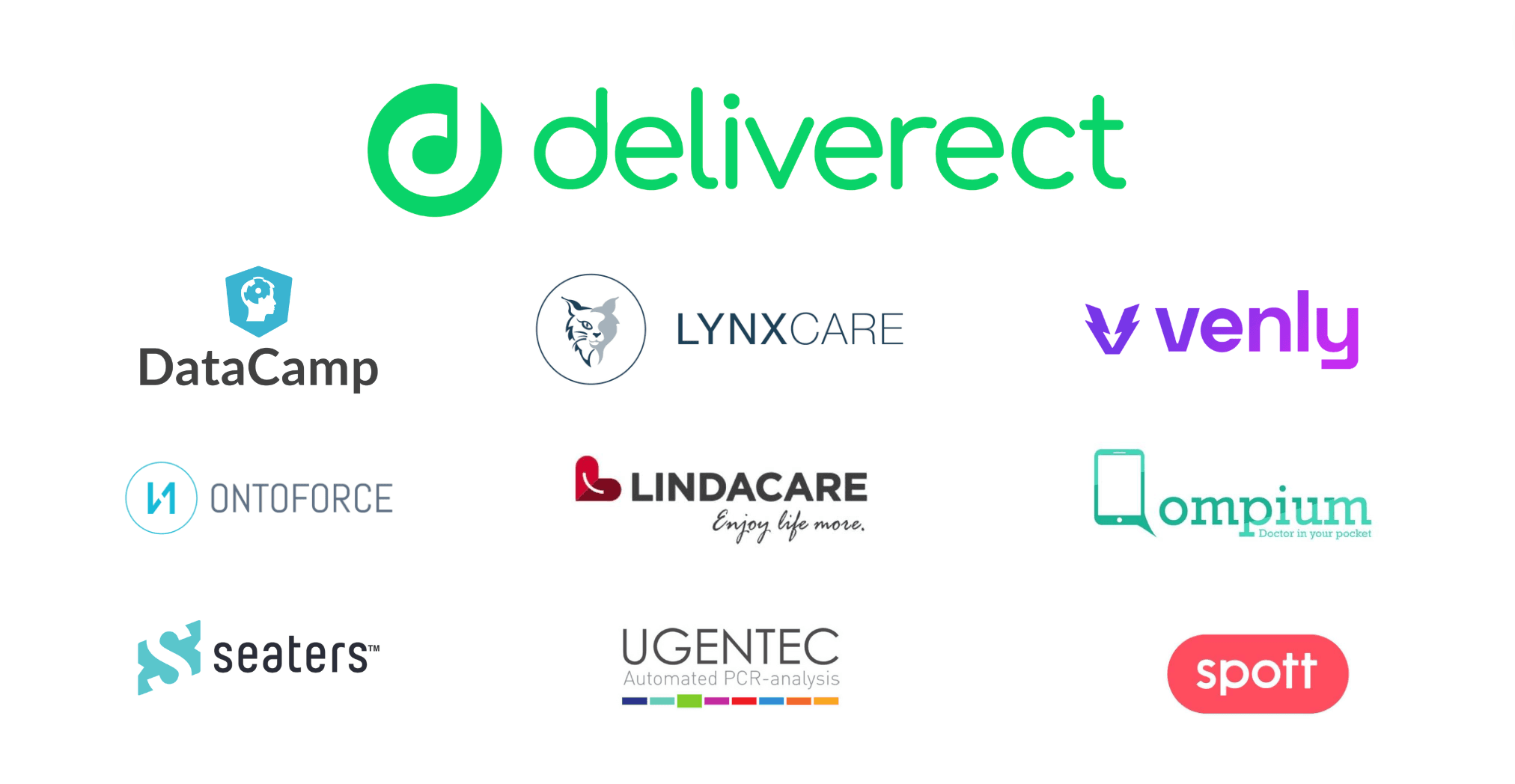 3. INTERNATIONAL INVESTMENTS BECOME MORE PROMINENT
Just as was the case in 2019 when we raised 200 million on follow-up funding (you can read all about it here), Belgian investors still have the upper hand, including government funding and investments from business angels, venture capital funds, corporates, and banks. Meanwhile, we see that foreign investments have increased by 15% compared to 2019. Just as we stimulate startups to go global, we highly encourage investments from abroad to anchor this international mindset in every aspect of the business.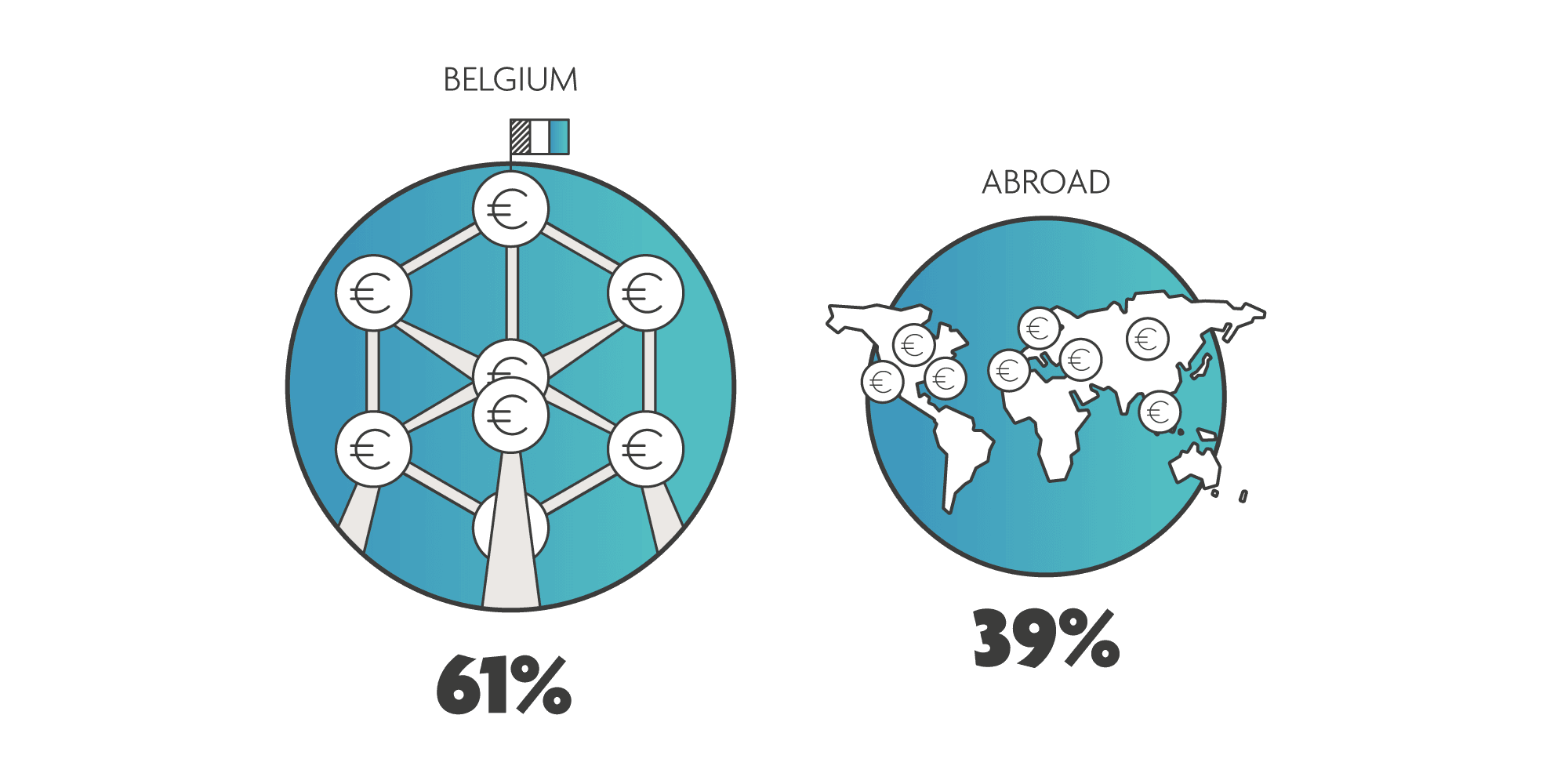 4. GROWING % OF SERIES B & SERIES D 
Imec.istart helps its portfolio companies close Series B rounds faster and faster (while Series A made up a significant percentage in 2019). We also see a high rise of Series D %, but, in all honesty, this increase is mainly explained by the presence of our unicorn Deliverect (companies Ontoforce and Viloc bring in some weight as well).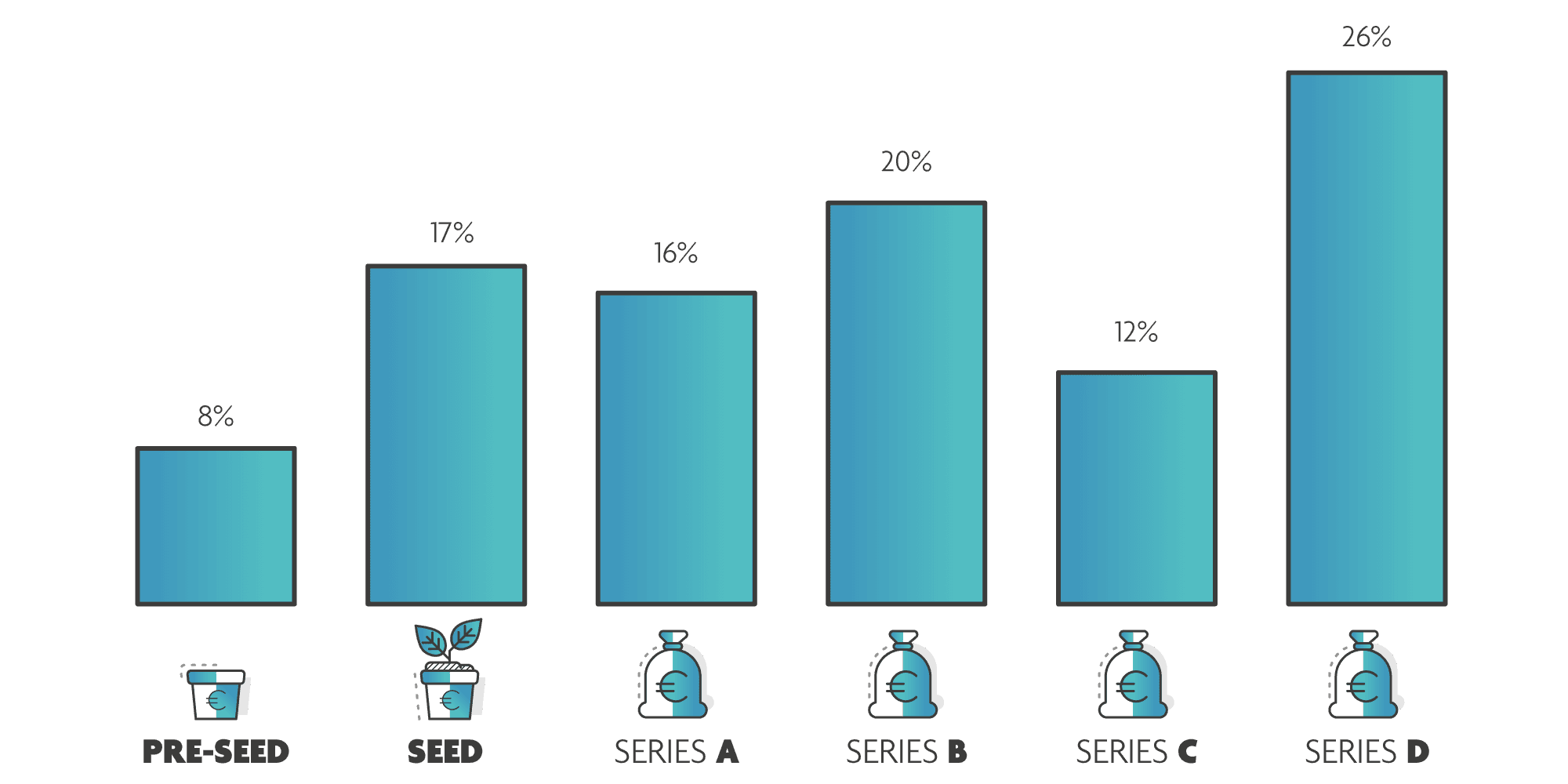 5. EXPONENTIAL FUNDING GROWTH IN HEALTHTECH & FOODTECH
HealthTech remains a leading sector in terms of capital injection. Remarkable nonetheless is the high-flying, accelerating trend in FoodTech. This, of course, also finds its explanation in the fact that  Deliverect revolutionizes online food ordering.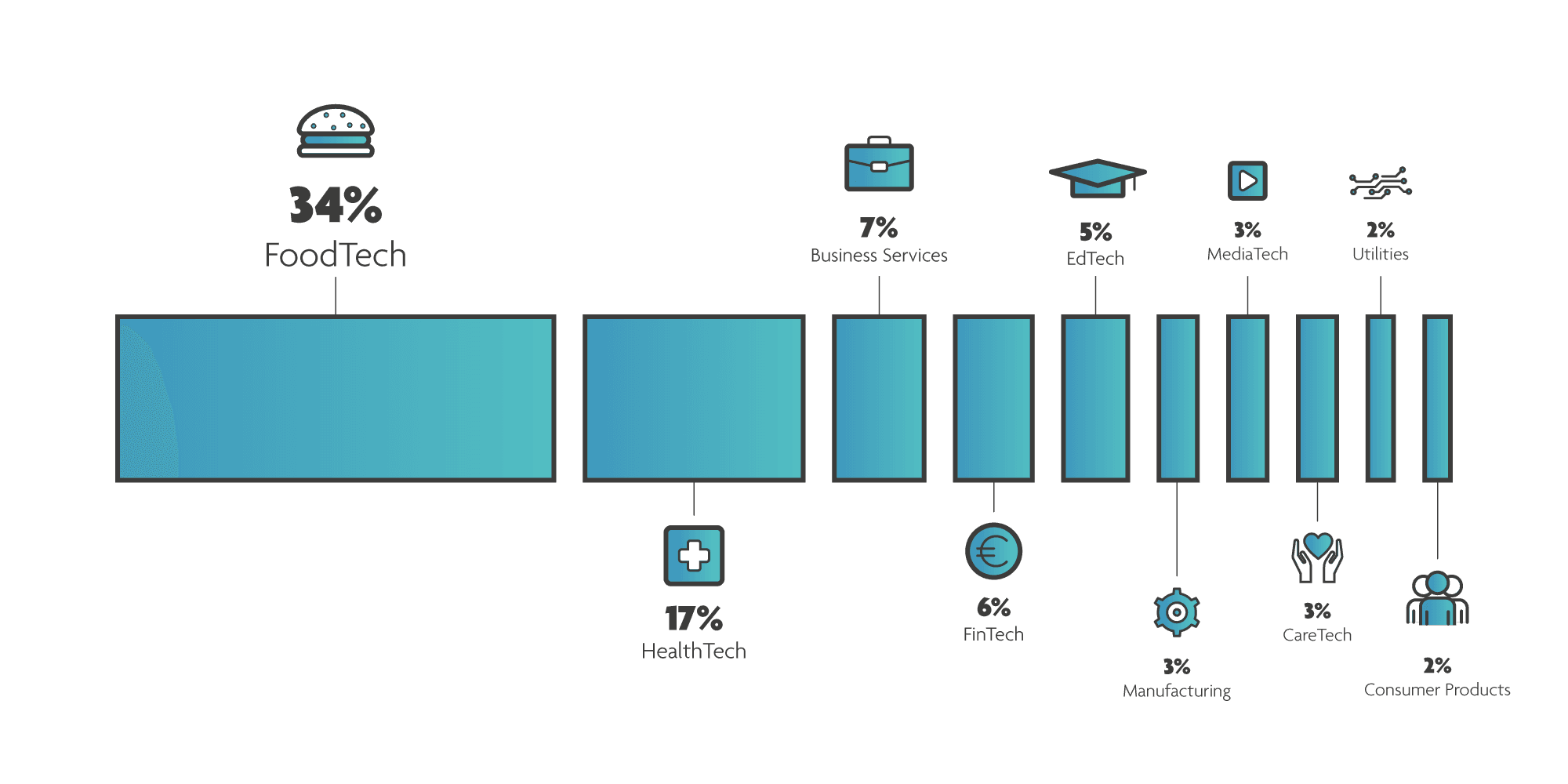 6. OTHER NICE TO KNOWS 
 
Over the course of 11 years, our imec.istart fund has invested 12.73 million euros.
Up until now, our startups have already completed a total of 1075 investment rounds.
imec.istart Program Director Sven De Cleyn holds an exciting prognosis of One Billion follow-up funding by Spring 2024. The stakes are high, but the future is looking ever bright! 
INTERESTED IN FUNDING OPPORTUNITIES IN THE IMEC.ISTART PORTFOLIO?
Explore our high-potential tech ventures: Portfolio overview
Questions about these numbers, looking for an introduction to one of our portfolio companies or interested in attending imec.istart Investors Day? Contact us