Founders Circle throwback: Learnings from Stijn Christiaens, Collibra
Program news - 20 Jan 2021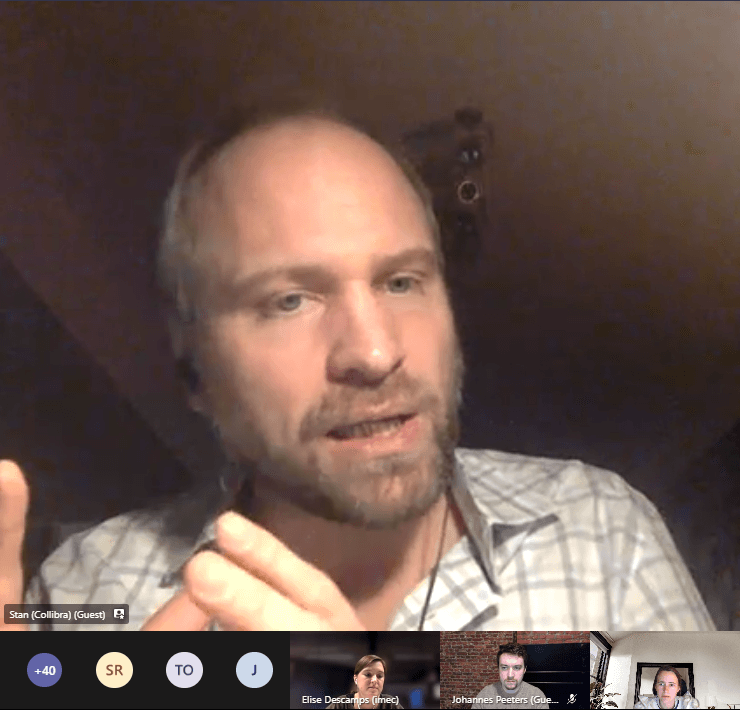 At our last Founders Circle, we had the great opportunity to interview Stijn Christiaens, CTO and co-founder of Collibra. He openly shared lessons he learned as a founder – from the very beginning as a PhD student at VUB, to the move to the US, and as Collibra became the first Belgian unicorn. These are the five key learnings we took home:
Focus is very important when you start. Don't overcommit at the early stage and avoid building something that you don't know people are willing to pay for. It's important to first prove your idea can work and make sure its position is right. To do that, you need a complementary team, that focusses both on technical aspects as well as on the commercial part.

Conflict in the team should not be considered as something negative: Diamonds are made under pressure. If you don't apply pressure, your company is going to slip into a mode where you think everything is fine, but it isn't, and you could end up blocking the company from new opportunities. So keep communicating, sometimes with a louder voice, sometimes with a more quiet voice. Find time to go away with the team to talk at length, eat, drink, and have long walks. Also put time and effort into external coaching; you will reap the benefits from investing in this more 'personal' work.

If you move your company abroad, it's highly recommended some of the founders move as well. Because the cultural framework of your employees is different, only the founders can truly set the company culture. By working side-by-side with your employees, you can better judge if they meet your values and way of working.

Don't go to the US to build your company from scratch if you don't have sufficient resources. You need at least 1-2 years to kickstart your business. Organizations such as BelCham can give you an acceleration into a local network, at a minimum. And to give some perspective on the size of markets: there are a handful of big banks in Belgium, but you'll find a 1000 in the US.

When your business becomes bigger, you start attracting money. So the joke is true: You need to raise money when you don't need it, that's how you score better deals and ensure you're building partnerships with your investors.